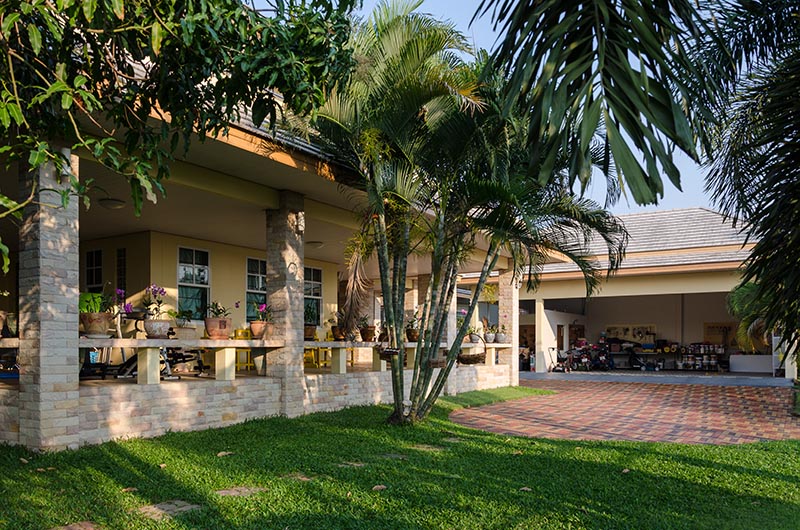 Covered Veranda & Balconies
Major facilities
Front 2nd floor balcony 44 square meters
Rear Covered Balcony 2nd floor 26 square meters
Guest Bedroom covered Balcony 2nd floor 9 square meters
Granito flooring with Weber Granito adhesive installed in the Satuk Buriram Covered Verandas & Balconies.
Two meter wide balcony connects the Master Bedroom suite with the 2nd large bedroom on the second floor.
The eaves extend 1.4 meters outwards and stainless steel over sized rain gutters protect you from the elements.
Stainless steel 304 railings on the front balconies keep guests safe in Satuk, Buriram.
The Satuk social events for both Thai citizens and expats are held on the wrap around covered 3.5 meter deep ground floor veranda.
CEI outdoor ceiling fans
Panasonic Inverter ceiling lights
Eve Lighting luminaires keep residents and visitors happy to enjoy the views from the veranda or balcony in Satuk, Buriram.